We are very grateful to have received monetary contributions from ftLoE's supporters—Evelyn's dearest family and friends. We set out to spend the funds supporting causes that are important to Ev, to help children and families in need, and we also wanted to do this in a responsible and sustainable manner. So since the summer of last year, we started looking into interest-free microloans and participating through the Kiva platform.
What are microloans, and what is Kiva? Kiva is a non-profit organization with a mission to connect people through lending to alleviate poverty. Here's how microloans work through Kiva:
From the perspective of ftLoE as a lender, we are issuing small-amount loans to many people across the world based on their stories, at no interest at all. The loans will be repaid throughout the repayment period, probably with some losses due to defaults, then we will recycle the money to fund new Kiva projects. Here is the story of one woman that we issued a loan to:
Every day, with a smile drawn on her face, Maria leaves to attend to her bakery, a business that has brought her prosperity. She is a single mother, head of the family who finds the faith and strength to progress in her two children. She always perseveres to reach her goals and is very committed and responsible with her economic obligations. This organization allows her to cover her expenses and provide education and a home for her children.

Looking to take advantage of the December season, Maria is requesting a loan to buy general stock of flour, oil, ingredients to make her breads, guava, cheese, cheese-filled pastries, milk, caramel, among other items.
We encourage you to think of a Kiva microloan as a way to lend a helping hand.
Our criteria so far has been to support independent, passionate women from developing countries who work hard to improve their local businesses so they can better provide for their families. In 2015, we made 10 loans totalling $2,000 (USD) across 9 countries and 6 sectors. Some of the funds have already been repaid and we have begun funding new projects since :)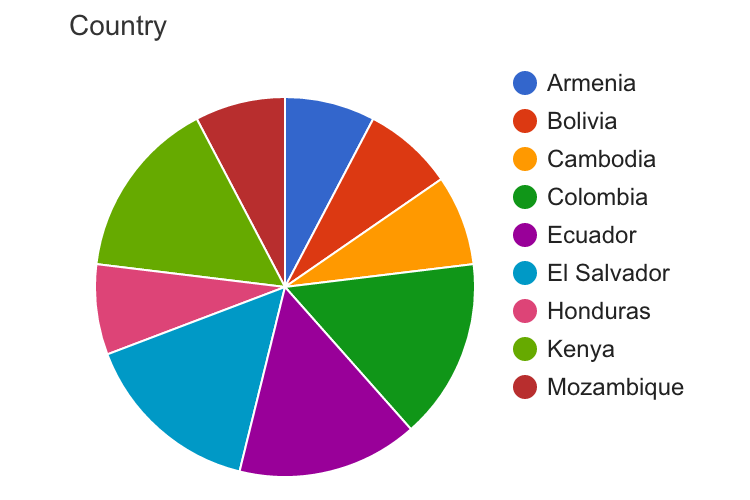 Join the effort! Kiva's website is very easy to navigate, making it very easy for potential lenders (like yourself!) to browse, filter, and learn the story behind each loan request. If you take just a couple of minutes to browse through the stories, you'd be surprised how far your $ will go (and perhaps feel humbled by the opportunities made available to us in a first world nation).
We have created the for the Love of Ev Kiva Team—when you make a loan through Kiva, you can designate the loan to the team. It is simply a way to track our collective impact and an organized way to dedicate our funds to the same cause. It does not in anyway whatsoever impact the details of your individual loan.
Have an extra $25 to lend? Join our ftLoE Kiva Team
by June
comments powered by

Disqus