Hello All, hope everyone is doing well and had an amazing summer! For this next post, we would like to take some time to recap our last event and announce our next Christmas Shoebox Event!
First off, in August of this year, for the Love of Ev participated in a very meaningful event–Home for Dinner at the Ronald McDonald House Charities (RMHC). The goal of this event was to plan and prepare a 3-course meal for the whole house and what a great turn out it was! We want to thank our volunteers for all their hard work and dedication. The feedback from the organizer at RMHC was phenomenal and our own volunteers enjoyed the experience as well. Here is a snapshot of our remarkable team.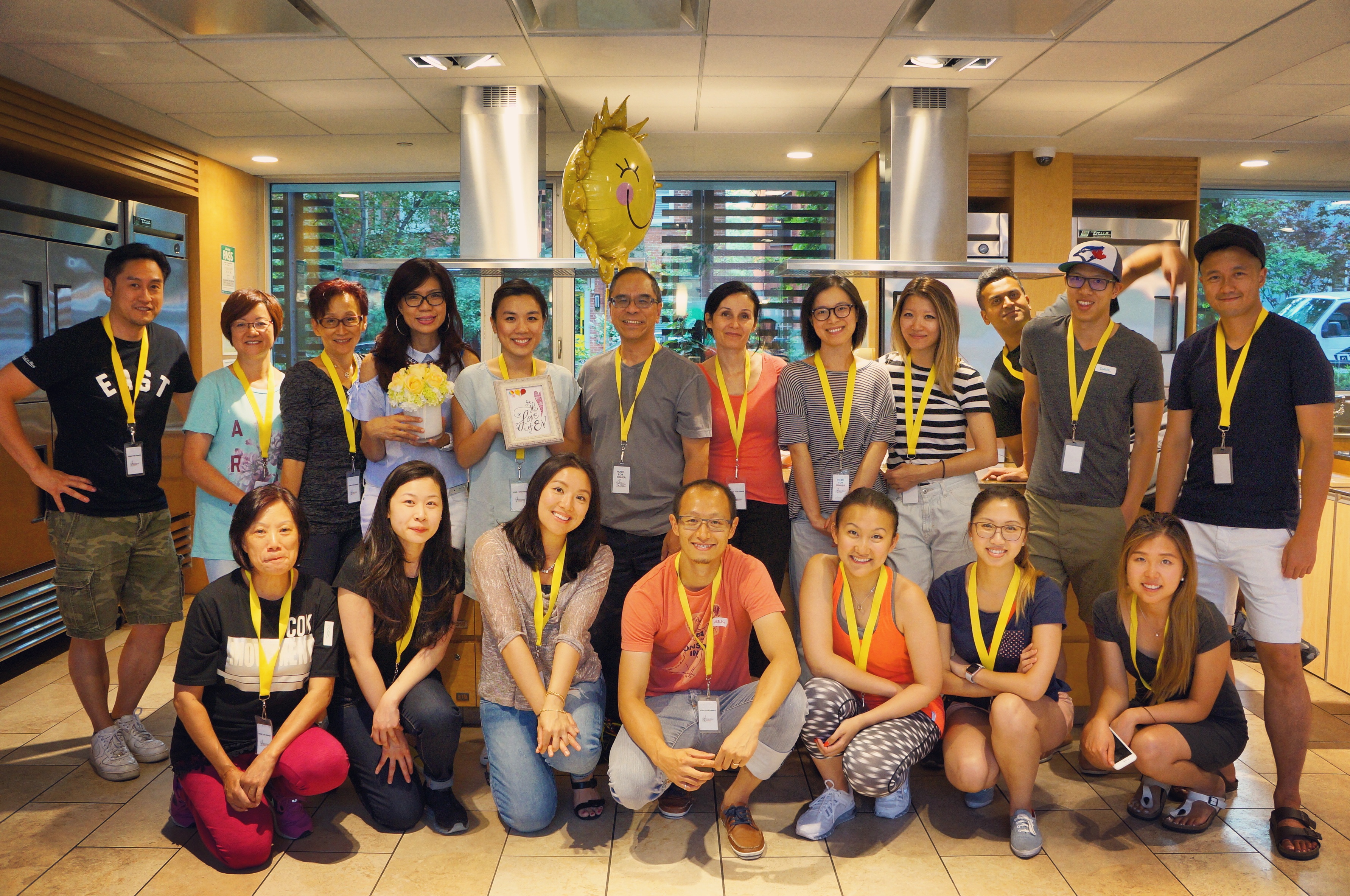 Next on the agenda is our upcoming 2016 Christmas Shoebox Event! This event has historically been a success, which is why we've decided to participate annually. Here are the details for this Christmas:
Date: NOVEMBER 19, 2016 (Saturday)
Time: 1pm – 4pm (Light snacks and refreshments will be served)
Location: Condo Party Room in Building A, 376 Highway 7 East, Markham, ON
Shoebox Goal:
Last year we packed 90 shoeboxes! This year we would like to break our record with 100+ :)
Each box will cost a minimum of $7 to ship. We welcome other monetary donations.
Our Ask:
Bring yourselves and bring your own shoebox items. We will also provide some items for you to place in your box, so don't worry! To reiterate some ideas for your shoebox and the things to not include…
Fill your shoebox with a well-balanced variety of items from the following categories:
School Supplies–Items such as pencils, pens, pencil crayons, note pads, and picture books
Toys & Other Gifts–Items such as stuffed animals, small musical instruments, hair clips, toy jewelry, t-shirts and socks
Hygiene Items–Items such as facecloth, toothbrush, comb, and soap. Please place soap in a sealable bag
Personal Note–Include a personal note and/or a photo in your shoebox (not inside the donation envelope)
DO NOT INCLUDE:
Toothpaste (due to customs regulations)
No Candy or Food
Used items (due to customs regulations)
Playing cards (other card games such as UNO are allowed)
Liquids or items that could leak, melt, freeze, or break - Shampoo, creams, lip balm, bath gels, mirrors, or glass, etc. (these can damage other items in the shoe box)
Items that can scare or harm a child - War-related toys, knives, and toy guns, etc.
Using a backpack instead of a shoebox is problematic because it creates unfair circumstances at distribution events. Backpacks can also cause problems when cartons are being packed, and when shipments are going through Customs
Please respond with the number of people in your party and the number of shoeboxes you would like to make before OCTOBER 29, 2016, and pass the event along! Thank you :)
for the Love of Ev
comments powered by

Disqus